FC Edmonton appoints Jeff Harrop as President
---
Edmonton, AB (February 8, 2022) – Today, the Canadian Premier League with the support of all its member clubs, is pleased to announce the appointment of Jeff Harrop as FC Edmonton President effective immediately.
A resident of Edmonton, Jeff has held extensive leadership roles in a range of dynamic, highly competitive industries including sports & entertainment, food & beverage, consumer packaged goods, and financial services. An accomplished business leader with a 20-year track record, Harrop's experience includes his role as Senior Vice President Marketing and a member of the Executive Leadership Team at Oilers Entertainment Group.  
In his role with the Oilers, Harrop oversaw a talented team of professionals dedicated to revenue generation (ticketing, premium sales), brand equity, sponsorship activation, customer retention, event operations, retail operations, digital media, fan engagement, TV & radio broadcast, in-house media, creative services, and game presentation.  His first focus will be to engage the passionate and loyal Eddies fans, supporters and the Edmonton soccer community with the primary focus directed to creating an exciting matchday experience in Edmonton this season.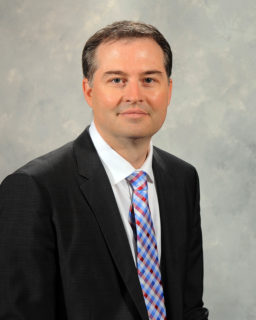 Jeff will be stepping in to replace FC Edmonton's President and General Manager, Eric Newendorp. Newendorp joined the Club in 2020 and was an integral part of the Eddies team and navigating the Club through a challenging season affected by the pandemic.  The CPL and FC Edmonton are extremely grateful for Eric's passion and commitment to the Eddies and wish him the best in his future endeavours.

FC Edmonton Head Coach/Director of Football Operations, Alan Koch has been working diligently on building a new, re-energized FC Edmonton squad for the season.  A team of young, hungry talented players who are focused on the future of soccer in Canada.  
"Today is a new start, we are excited to embrace the challenges ahead," said Alan Koch, FC Edmonton Head Coach/Director of Football Operations. "We are ready to put in the hard work and deliver another great season with a talented young team for the dedicated FC Edmonton fans. The 2022 season will be full of heart and an exciting new team." 
As we enter one of the most exciting years of soccer in Canadian history FC Edmonton is here to grow the game in Canada and be a key contributor to expanding and developing the Canadian Premier League.
"It's an exciting time for FC Edmonton, the CPL and soccer in Canada.  With over 90,000 tickets sold for two World Cup qualifier matches in frigid conditions, the appetite for soccer in this market is obvious," said Jeff Harrop. "I know firsthand that the passion for this game is equally strong at the grassroots level.  I look forward to getting started and helping bring more Edmontonians out to experience what is a fantastic product on the pitch at Clarke Stadium."  
Connect with us online and on Twitter/Instagram @FCEdmontonNow and Facebook @FCEdmonton 
for more news and updates very shortly on player signings, fan forums, season memberships, and community activations.