MINOR SOCCER FLEX PACK OFFER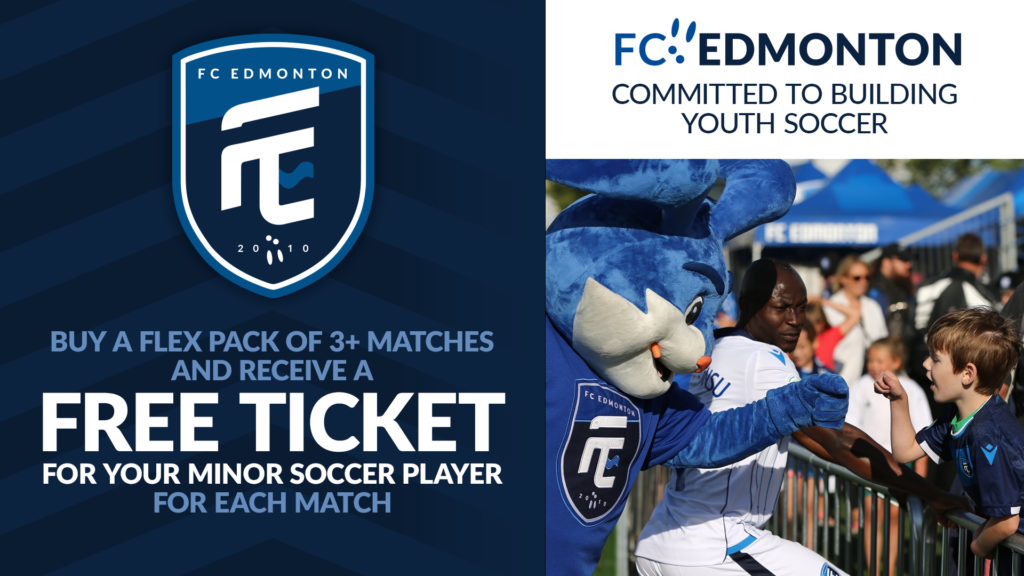 Purchase an FC Edmonton Flex Pack for 3+ Matches and receive a FREE ticket for your registered Minor Soccer player to join you!
FC Edmonton Flex Packs offer the ultimate in flexibility, allowing you to save up to 20% when you select your seats for 3+ matches! On top of that this offer allows you to have your Minor Soccer player join you for FREE for the matches you select!
This offer is available exclusively through the FC Edmonton Office, so contact Wade at wgraham@fcedmonton.com or 780-439-7565 today to book your tickets!